Content Count

38,242

Joined

Last visited

Days Won

373
Community Reputation
27,955
Hall of Famer
18 Followers
About Me
I started watching sports in the mid to late 70's as a young kid. Been a Colts fan since 1984 when they moved to Indianapolis, been a Pacers fan since the late 70's, and been a Cubs fan since 1984 as well when I first started watching them on WGN. Those are my 3 favorite teams in each sport. Championships in my lifetime as a diehard fan of these teams I have been able to celebrate are the 2006 Colts SB win and the 2016 Cubs World Series win. My favorite Pacers moment was when the Pacers beat the Knicks 4-2 in the ECFinals to advance to the NBA Finals in 2000, won Game 6 at NY. The 2000 Pacers won the Eastern Conference Championship. 
My Top 3 favorite players of all-time regarding each of these sports are:
1. Peyton Manning (Colts)
2. Reggie Miller (Pacers)
3. Kris Bryant (Cubs)
-Magic Johnson is a 1b regarding basketball (Lakers). I loved watching him play growing up. He was magical!
Sports is pretty much my life outside of work. I love to spend time with my mom and her dogs. My favorite show to watch is the Simpsons. I love Homer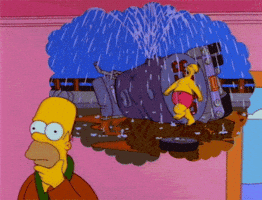 , it just gets my mind off of everything and makes me laugh. I like the Munsters as well.
I am 5'8, 180 pounds, brown hair, brown eyes. - the perfect WR for Tom Brady