I try to collect all the Peyton Manning cards but ever since he left I got dismotivated...lol. I am still interested in the Peyton Manning SP Authentic rookie card which I think is the most expensive Peyton one out there (even more now that he left)
It was $1500 a couple months back.
But now I want to collect the Andrew Luck rookie card but I dont know where to start. Im guessing that if SP Authentic holds the most expensive Peyton rookie card, wouldnt it be the same for Andrew Luck? Does SP Authetic still exist? I cant find one for Luck.
Any advice would help on collecting cards. Which brand should I get for Luck?
Im really interested in this one though: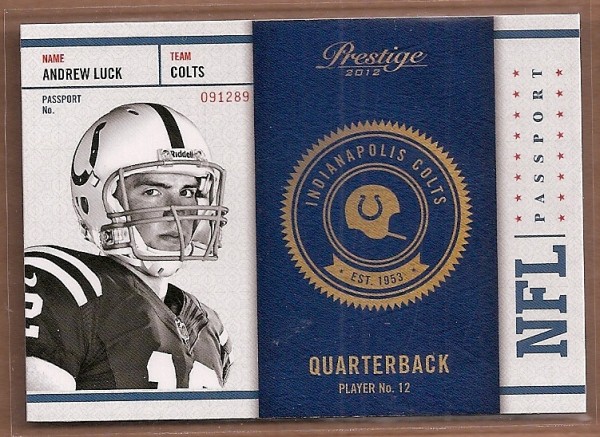 What do you think would be the best Andrew Luck card?